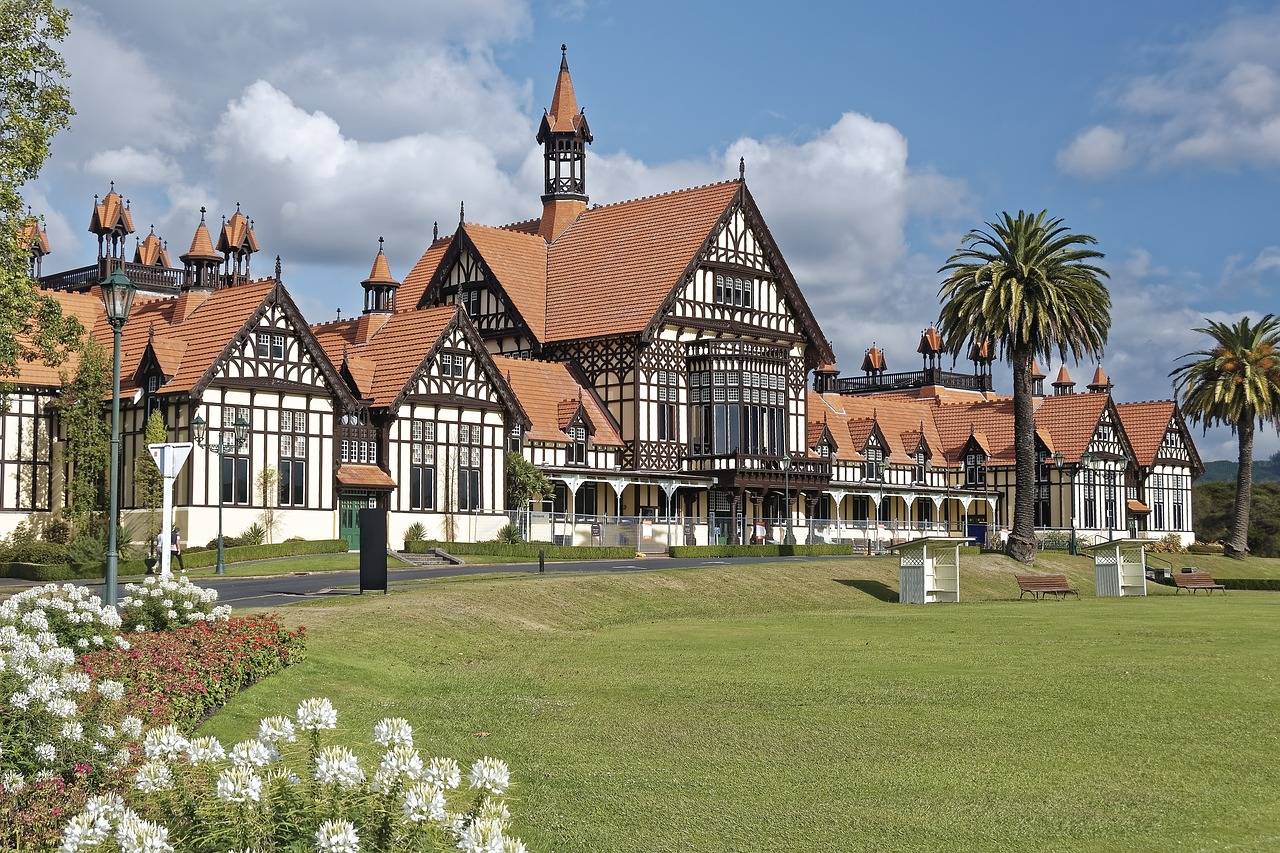 The Top 10 Activities in Rotorua, New Zealand
From its relaxing hot springs, tranquil lakes and rivers, and a dazzling array of exotic wildlife, Rotorua is a playground for adventurers of all kinds. Nestled in the center of New Zealand's North Island, it draws millions of visitors each year from around the world. Here are ten of the top Rotorua attractions and activities to explore in this unique New Zealand paradise.
1. Natural hot springs Rotorua is a hotbed of geothermal activity. Visitors have been bathing in its hot springs since the early 19th century because of their rumored healing powers. There is a wide range of hot pools and springs around the area, offering everything from a private spa-like experience to a more natural experience in a public spring like the Wai-O-Tapu Geothermal Wonderland. Every option is sure to leave visitors feeling rejuvenated and refreshed.
2. Museums and cultural exhibits With museums and exhibits highlighting its Maori culture, Rotorua is the perfect place for history lovers and cultural enthusiasts to immerse themselves in local traditions, folklore, and cultural memorabilia. The Rotorua Museum offers free tours of the Government Gardens and a glimpse into New Zealand's military history. Visitors can also tour an authentic Maori village to immerse themselves in the centuries-old culture.
3. Eco-tours Rotorua has a strong commitment to conservation, protecting many at-risk species like the Black and Red-Billed Gulls. The Sulphur Bay Wildlife Refuge offers a closer look at some of New Zealand's endangered plants and animals. Tour companies in the Rotorua Lakes area provide excursions ranging from short day tours to overnight adventures where visitors can learn more about conversation efforts and native wildlife.
4. Guided adventures Thrill-seekers flock to Rotorua for its outdoor adventures and adrenaline-boosting activities of all kinds. From canopy tours and ziplining to whitewater rafting over Kaituna Falls (the world's largest commercially rafted waterfall), Rotorua has something for everyone. For those who prefer to admire the water at a distance, there are countless hiking trails and guided tours. One of the most popular is a starlit glow-worm tour through the native bush.
5. Fishing The Rotorua Lakes District is a dream come true for anglers of all skill levels. From family fishing excursions to expert expeditions, the 14 lakes and rivers are teeming with Rainbow and Brown Trout and many other native fish. Visitors can hire a fly fishing guide or charter a fishing boat to navigate the most coveted fishing spots in the area.
6. Golf Rotorua has a selection of golf courses to suit any skill level--from world-class courses like the Rotorua Golf Club to themed miniature golf courses. On rainy days, Motion Entertainment offers eight indoor activities, including a challenging putt-putt course.
7. Luxury excursions For a bird's eye view of the volcanic crater that formed Rotorua and its surrounding area, travelers can charter a flight to Mt. Tarawera with Volcanic Air. Visitors can stand on the crater's edge to take in the sweeping landscapes. For those who prefer to see the sights by water, Pure Cruise offers chartered yachts to explore Rotorua's thermal waters and majestic geysers. The luxury experience is made complete with reservations at one of Rotorua's many high-end spas or hotels.
8. Cycling and mountain biking Cyclists and mountain bikers come from miles around to explore the vast trail network of Rotorua. It's home to several international biking events, including the Rotorua Bike Festival and the Crankworx World Tour. With bike shops and rental facilities all over the city, it's quick and easy to hit the trails for a day of biking through the lush, New Zealand terrain.
9. Family activities For an easy day of touring with small children or the elderly, the Lake Okareka Boardwalk is a stroller and wheelchair-friendly pathway that highlights the wetlands and farmlands of Rotorua, with plenty of wildlife along the way. Lake Tikitapu is just two minutes away with another easy, 5km hiking trail. The Redwoods Forest, off of Long Mile Road is a treat for the whole family, with its towering forest, leisurely pathways and tranquil setting.
10. Local markets One of the most popular activities in Rotorua is strolling through the local markets to shop for gifts, local produce, and delicious baked goods. The Rotorua Farmer's Market is held every Sunday and is free to the public. The Rotorua Night Market offers the same great shopping experience with entertainment and local nightlife thrown into the mix.
No matter the season or the weather, Rotorua is sure to provide a memorable vacation for couples, families or solo travelers.