There's no worse feeling then waking up on a family holiday, excited for a day of epic activities and adventures, only to find the weather is not on your side. However, if you're in Rotorua, there's no need to worry. Our city has a number of destinations that are awesome rain, storm, or shine. We've assembled a list of the best rainy day activities in Rotorua. Whether you want to relax, or get out in to nature, where you're young or old, there is definitely something for you.
Aquatic Centre
The Aquatic Centre at 18 Tarewa Road is an institution for locals and visitors alike. Should your plans for the day be cancelled by the rain, and you're look for a quick replacement, the pools are a great way to have a great day. Suitable for all the family with a large outdoor heated pool and two heated indoor pools, one of these is designed specifically for children. There is also a heated indoor lazy river and heated indoor hot pools and hot tubs for relaxing in on a rainy day.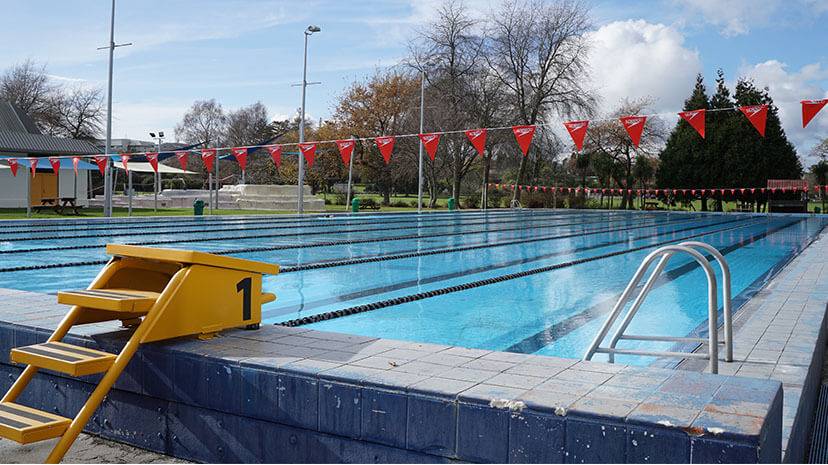 Kuirau Park
Situated on the corner of Pukuatua and Ranolf Streets, Kuirau Park is New Zealand's only geothermal public park. It is also the location of one of Rotorua's popular local markets. On Saturday morning rain or shine, you will find fresh vegetables, a variety of local cooked food and many more stores. While you are there, walk around the park and view the geothermal activity, often it is more interesting on a rainy day. Mud pools, steamy hot springs and free thermal foot baths are all on offer. Please stay on the footpaths and enjoy the beautiful surroundings.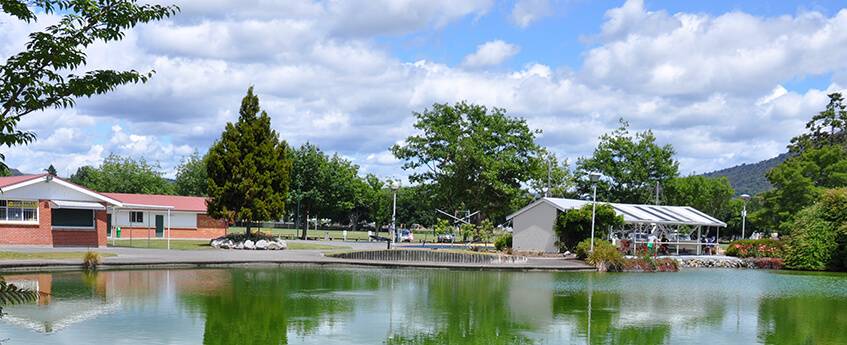 Motion Entertainment
Located at 366 Te Ngae Road, Motion Entertainment is New Zealand's largest indoor entertainment mall. With a variety of activities under one roof, no need to worry about the cloudy weather! It is especially suitable for the kids, as well as the adults on a rainy day. Activities include Mini Golf, Laser Tag, Tenpin Bowling, Escape Masters to name a few.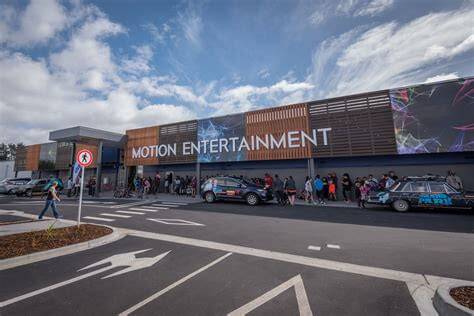 Walk In Whakarewarewa Redwood Forest
One of the best places to escape to, regardless of weather is the Redwood Forest. Find some short walks, about 2 kilometres, suitable for the whole family, especially young children. Park at the Redwoods i-Site and Visitors Centre on Longmile Road to get maps and brochures about the various walks. Or just follow the popular marked tracks for short walks amongst the beautiful Redwood trees. On a rainy day these large trees provide shelter from the raindrop and with the well draining forest floor the tracks are not often very muddy. There is something special about this forest on a wet day. Enjoy the smell and the colours of this beautiful forest.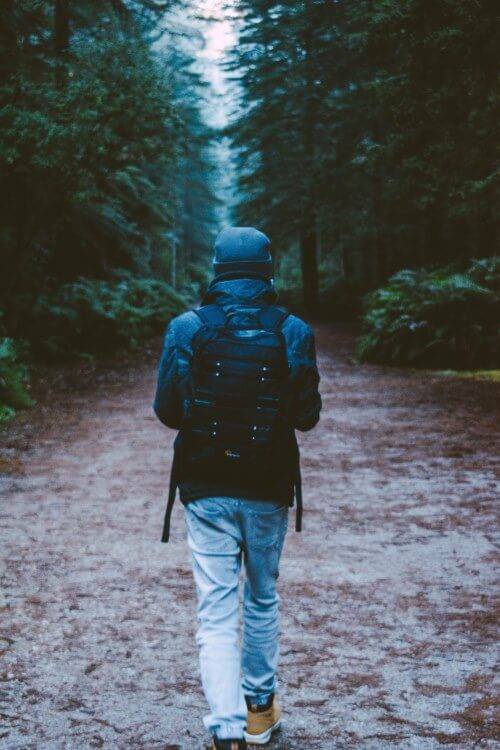 Polynesian Spa
One of the best ways to enjoy your day in the wet weather is to relax in the geothermal mineral waters of the Polynesian Spa. in private spa pools or outside pavilion pools which you share with other visitors. You will be able to choose between different temperatures of water and also pools with warm water from two different springs. There is also an inside family pool with a small slide for younger children. The sensation of raindrops falling from overhead as you soak in the soothing warm water is extremely relaxing. There are also a variety of day spa therapies including mud massages, aromatherapy and facials.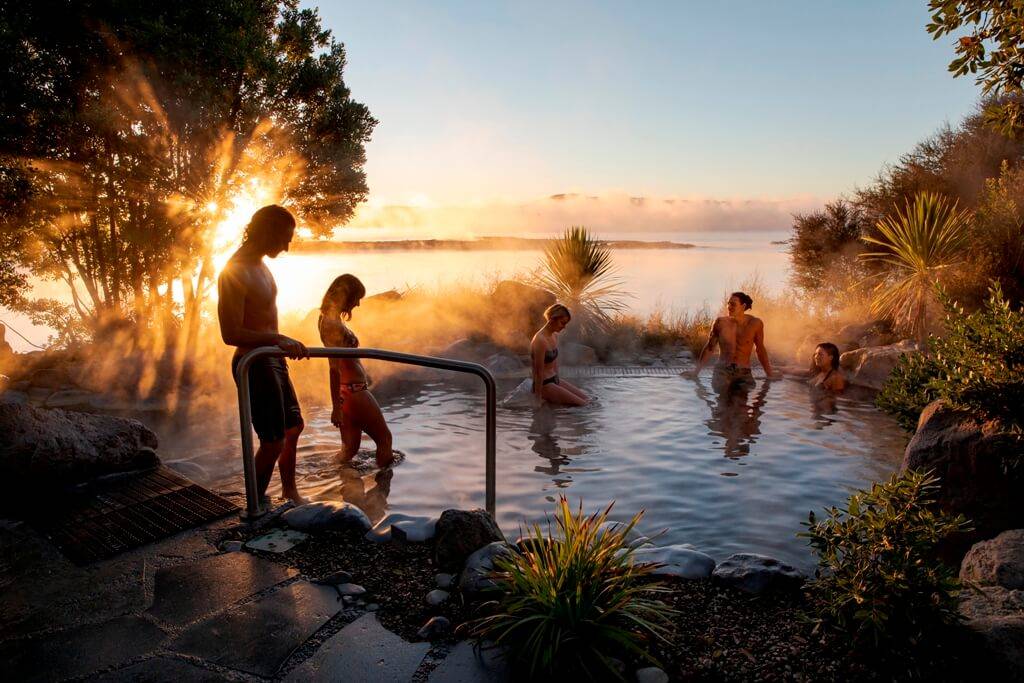 Movies
One of the best things to do on a cold rainy day, is escape by watching a movie. Rotorua has two movie theatres.
Reading Cinemas Rotorua, 1281 Eruera Street. This is a 5-screen cinema complex. Plenty of movies for all the family to enjoy. The Basement Cinema, Hinemoa Street. Described as "Rotorua's answer to alternative cinema" the cinema is small with large, comfortable seating. Enjoy a coffee or a drink while watching an alternative movie.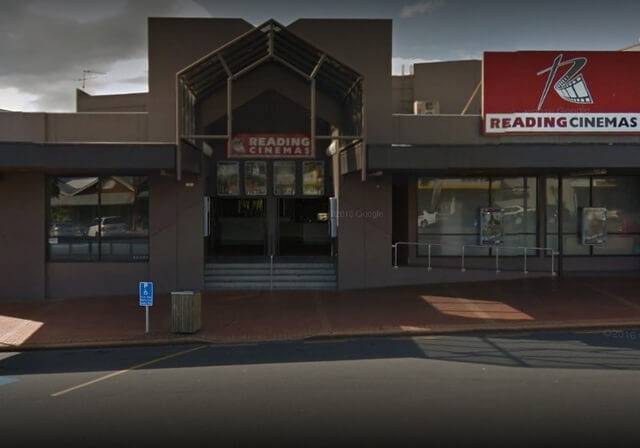 Places to Eat
There are many cafes to choose from in and around the city. The Rotorua Central Mall has a food court serving a variety of different foods. Or you could head a short distance from town towards Lake Rotorua on Tutanekai Street to "Eat Streat". This is a unique dining street with thermal underground heating and a covered central walkway. Choose from a variety of restaurants and cafes, a great place to relax at the end of the day.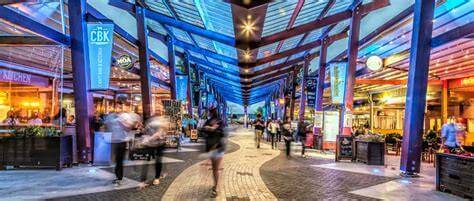 Where to stay while you explore Rotorua's activities?
We're proud of our city, and would love to share it with you. If you're keen to get out there and into it there's no better place to stay than our very own Holden's Bay Holiday Park. Our expert team and facilities are perfect for setting you up for any other adventure our region has to offer. We offer a bed for every budget.
Book Now if you're planning to come through our part of the world!