Thinking of coming to Rotorua with the family? Here are 10 things to do in Rotorua with the kids, in no particular order because Rotorua is such a great place there are so many great places and activities to choose from.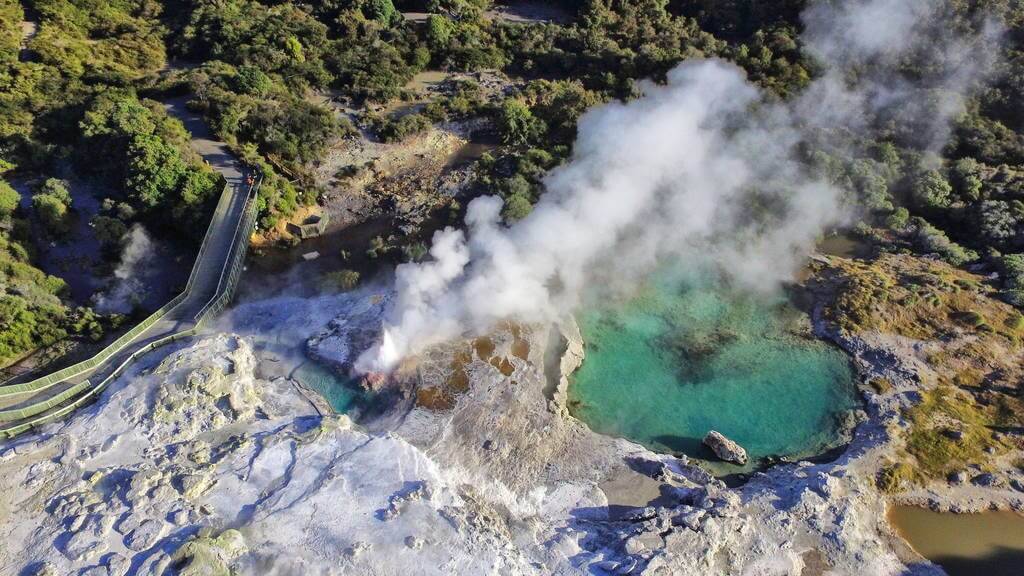 1. Visit Te Puia
This is the New Zealand Maori Arts and Crafts Institute, Hemo Road, Tihiotonga, Rotorua 3040. You will find this well established tourist attraction at the end of Fenton Street if you are coming from the city. As you drive down the main road you should be able to see the world famous Pohutu geyser "playing" up to the height of about 30 metres every 30 minutes or so. There are two guided tours of the valley per day where you will experience story-telling designed for domestic visitors. There is also plenty of geothermal activity to see including lots of beautiful mud pools, bubbling hot water and of course the famous geysers. It is a beautiful valley with well maintained walkways surrounded by native plants that grow well in this geothermal area. On the walk, you will pass through the Kiwi Conservation Centre where you should be able to spot these beautiful flightless native birds in their natural habitat. Finally, your tour will take you to the carving and weaving schools where you can look down and see the amazing artists at work. There is also a restaurant, bar and cafe.
Customers don't have to pay an entry fee if you are just going for a meal. For more information visit tepuia.com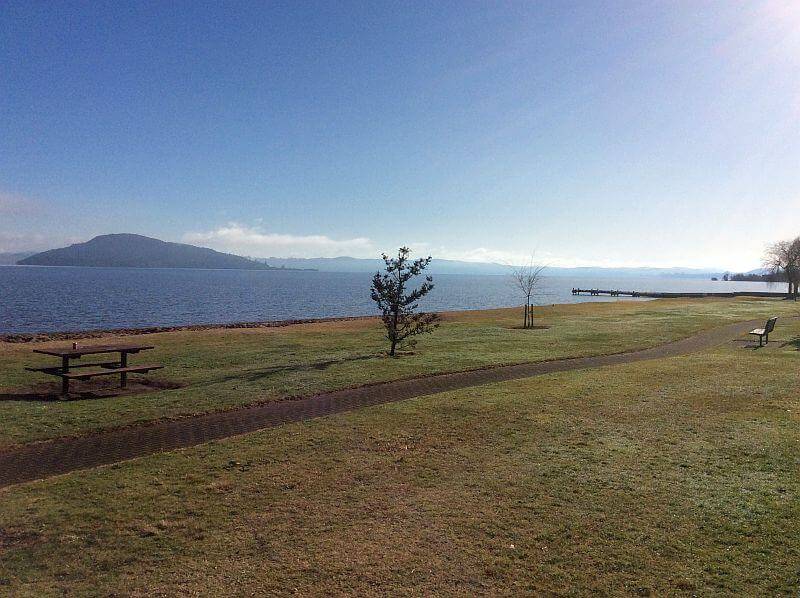 2. Hannahs Bay Playground
This is situated in a reserve on the shores of Lake Rotorua just behind Rotorua Airport. This mobility playground is a great way for younger children to use up their energy while parents can relax and enjoy the area. The beach is often used for swimming, windsurfing and also for water skiing and jet-skis. A great way to keep the whole family entertained, especially over the summer.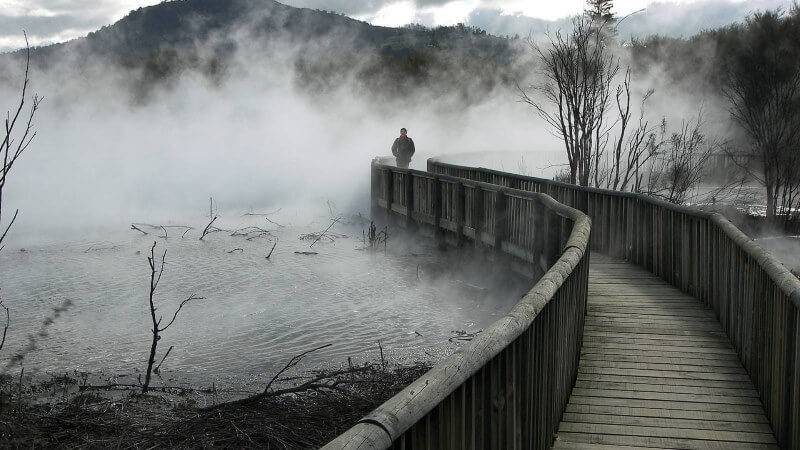 3. Kuirau Park Mud Pools
This is a great option for taking the family for a short walk. You can find the park on the corner of Ranolf Street and Lake Road. It is just a two minute drive from the city centre. Go at your own pace, see the thermal activity in the park and spend time soaking your feet in the thermal foot pools. This should be near the top of your list of free things to do in Rotorua.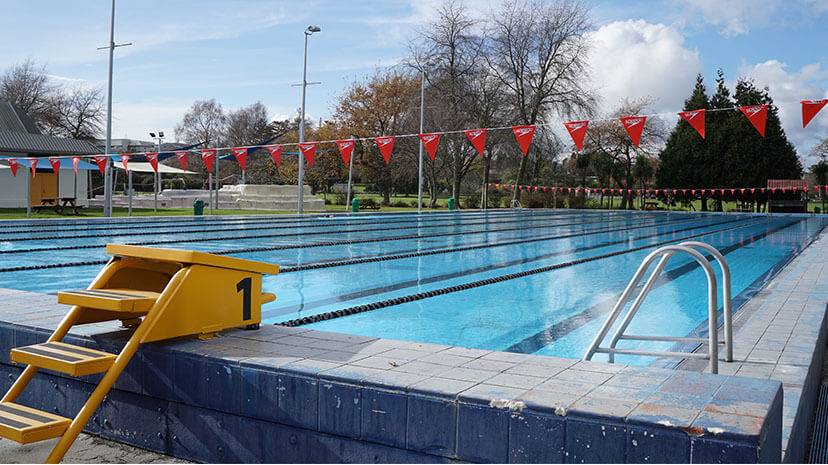 4. Rotorua Aquatic Centre
This is also in Kuirau Park, 18 Tarewa Road. It consists of indoor and outdoor heated swimming pools. The outdoor pool is 50 metres, heated to between 27 and 29 degrees Celcius. The indoor pools consist of a 25 metre pool, suitable for older children and an 18 metre pool which is great for younger children. The whole family can have fun in the heated indoor lazy river.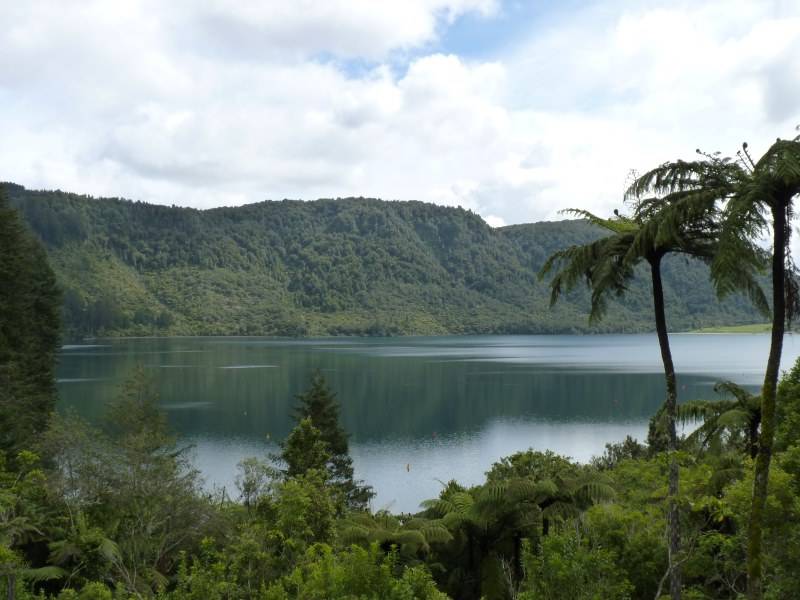 5. Walk around Lake Tikitapu (Blue Lake)
Tikitapu / Blue Lake is situated 9 km south-east of Rotorua, via Te Ngae Road then a right turn at the roundabout into Tarawera Road. There is a very easy 5.5 kilometre walking track around the lake which should take about 1 1/2 hours. If you park near the children's playground, you can walk around the north-east end of the lake before entering native forest and on to a beach. There are some steps that take you from the beach up to a wide track and from there around the rest of the lake. If you don't feel like going for a walk it is such a beautiful lake you can also swim, water ski or just watch the children play on the playground. This is a very popular place with locals over the summer.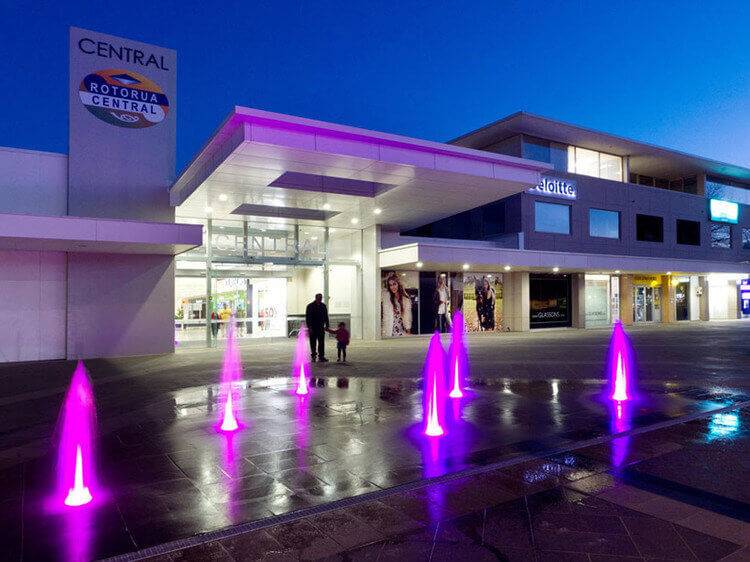 6. Rotorua Central Mall
If your kids, especially the older children, are keen to visit a mall, the Rotorua Central Mall is situated at the southern end of the inner city. You will find an indoor food court serving a range of different foods, sure to please the whole family. The larger national chain stores can also be found in the Mall.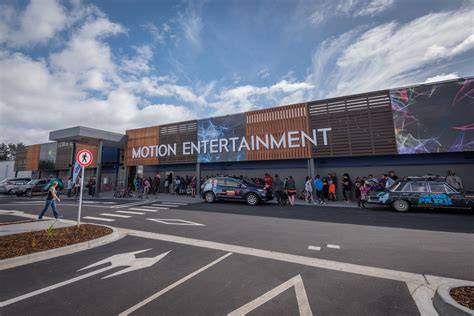 7. Motion Entertainment
This is an all-weather indoor entertainment centre. It is Rotorua's latest tourist attraction and is a great idea for keeping the whole family entertained especially on a wet day. Motion Entertainment is New Zealand's No.1 Entertainment Mall and largest all-weather action-packed indoor entertainment centre. If you are looking for laughter, excitement, adventure and fun all under one roof then Motion Entertainment is a 'must do' on your visit to Rotorua.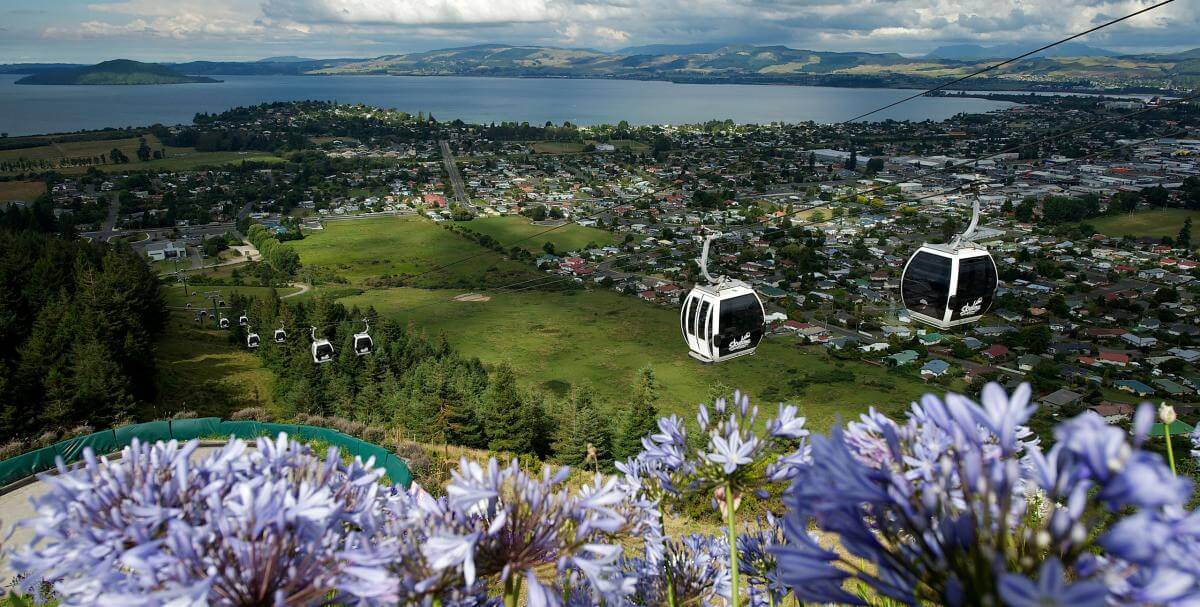 8. Skyline Skyrides
Based on the slopes of Mount Ngongotaha just off Fairy Springs Road, Skyline Skyrides has a gondola which takes you further up the slopes to a cafe, restaurant and the start of the luge and a high-adrenaline swing. The kids will enjoy the luge with beginners through to advanced tracks for them to race down on. A chairlift will then take them back up to the top again ready for another thrilling ride. There are also downhill mountainbike tracks for those keen mountainbikers. Also you will find, especially for the kids, New Zealand's first Jelly Bean Store. The panoramic view of Lake Rotorua and the city is amazing. Spend time there either in the day or at night when the lights bring the city to life again. This will be a very popular activity for your family holiday.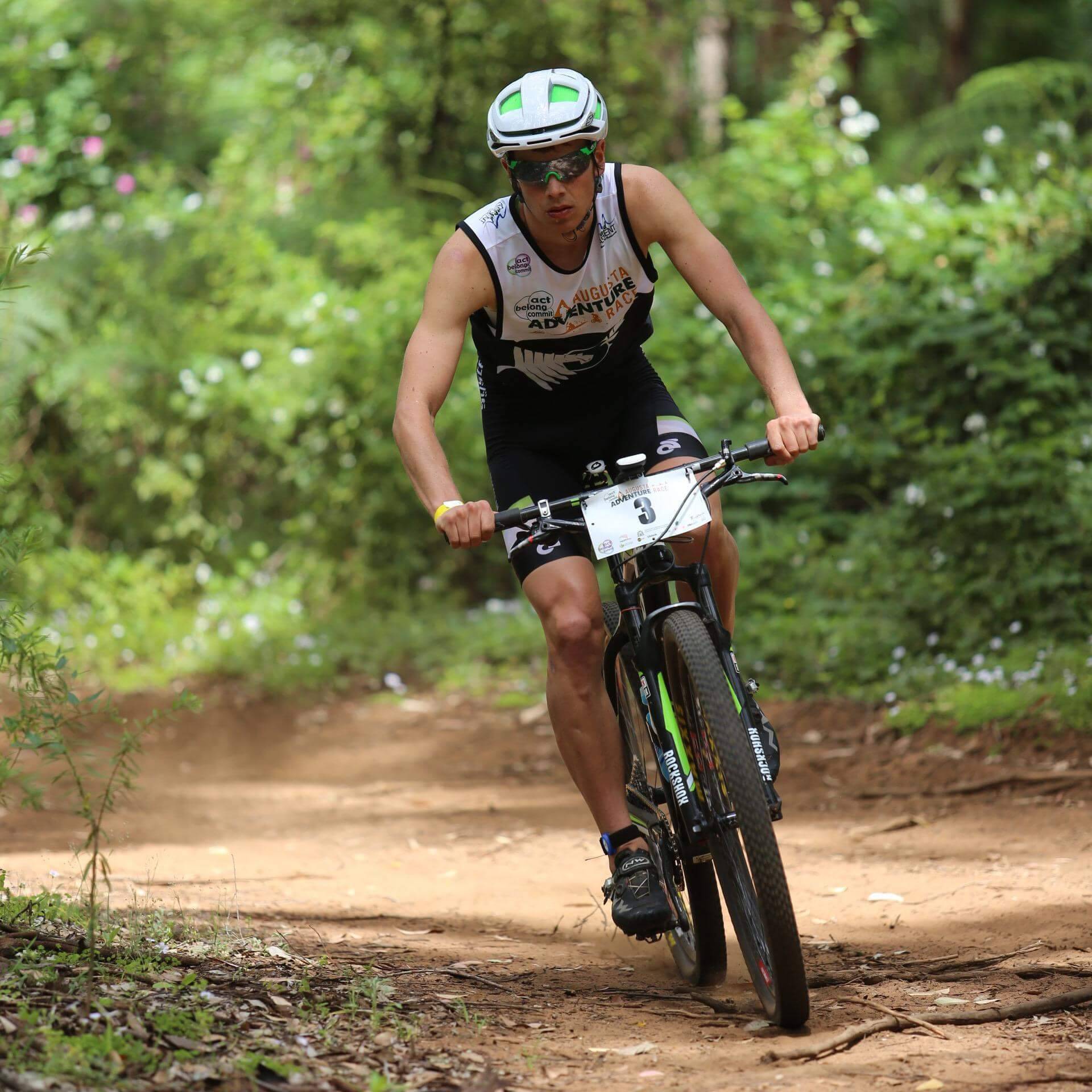 9. Mountain Biking
Mountain biking has become a very popular activity for both locals and visitors to Rotorua. Situated in the Redwoods Whakarewarewa Forest this destination caters for a wide range of abilities with a large number of tracks from grades 1 to 5. There are about 130 kilometres of continually evolving tracks taking the rider through beautiful scenery, native and exotic forests and of course views of the beautiful lakes. Most family loops start and finish at the Waipa mountainbike carpark where there are toilet and shower facilities as well as an outdoor cafe. Bike hire options are available from Mountain Bike Rotorua at the carpark.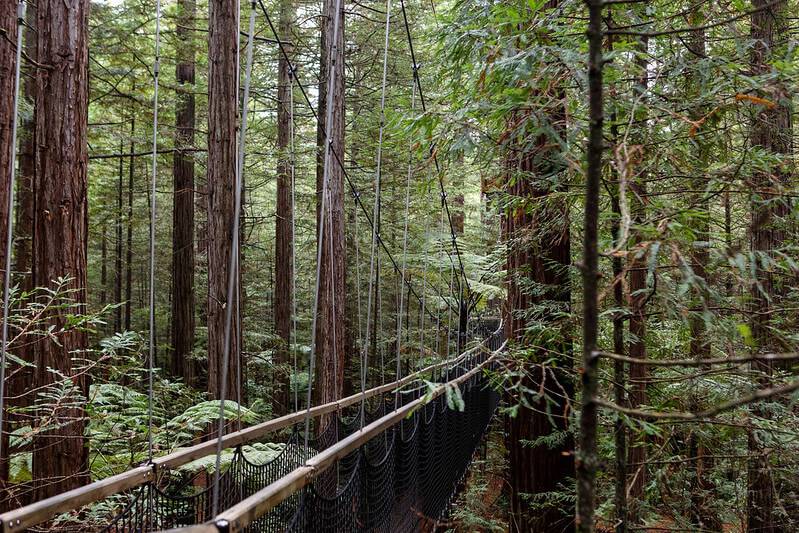 10. Redwoods Treewalk
Based at the Rotorua Redwoods, Longmile Road. The Redwoods Treewalk is a suspended walk among 75 metre tall Redwoods across eco suspended bridges and platforms designed to accentuate the stunning natural environment. The walk takes about 40 minutes during which time you will see the 118 year old giant redwood trees from a completely different perspective. You can also look down on the silver ferns and exotic forest. There are both daytime and night time options. At night, the beautiful lanterns created by David Trubridge provide a truely magical feel while you walk 700 metres forest walkway. The forest comes to life at night and the kids may really enjoy the night experience.